INDIA'S LARGEST HEALTH TEST @HOME SERVICE
India's health test @ home service, creating a new benchmark for high quality and honest prices. Our employee's state of art technology assures quality blood sample collection and testing across its tightly controlled network of labs and phlebotomists. GDL care specializes in Diagnostic, Preventive and Chronic Disease Management. We are specialist of Cytogenetic tests like Karotyping (Blood and POC),BCR-ABL fusion gene(ALL panel and AML panel),Molecular Infectious detection tests like TBPCR, HPV,HIV,HBV, DNA quantitative real time PCR or Viral Load ,CMV and Genexpert etc ,Special and Routine tests like complete hemogram (CBC), blood sugar, liver function test (LFT), kidney function test (KFT), lipid profile, Dengue (NS1 and antigen), Chikungunya (PCR and IgM antibody), Typhoid, HbA1c, Glucose, Iron Serum, Thyroid, Pancreatic profile, Electrolytes profile,Vitamins profile and full body checkup.
We are specialist of women preventive health check up , women infectious detection tests of sexually transmitted infections (STIs) ,detection of Cervical cancer tests (LBC,PAP cytology ,HPV) and Women infertility tests of Harmones like LH,FSH,PRL,Progesteron,E2,AMH(Anti Mullerian Harmone.
To provide patient –centered health care with excellence in quality , service and access.
A cluster in which all people achieve their full potential for health and well being across the life span.
We work to be trusted by patients, a valued patner in the community and creators of positive change
Our Relationship with the People We Serve:
The patient always comes first. We are dedicated to patient care their diagnostic need
We treat each person with respect and dignity.
We are compassionate listeners. We hear the issues of our patients, respect them, and do everything in our power to help.
We provide patient-centered service. People who come to the Grace Health can expect polite, friendly helpful staff members who relate to each person as an individual, recognizing their
history, relationships, culture, and needs. We go the extra mile to meet their expectations.
We keep ourselves well educated so that we can apply new developments in our fields. We use innovative approaches to health care and customer service.
The diverse people who come to GDL Services Pvt. Ltd. see themselves reflected in our work.
We seek diversity in our staff and value their abilities to enhance communication with patients.
We create a clinic physical environment that reflects diversity. We actively engage in multiple cultures in the community.
We believe that patients deserve to have timely access to health care and that our systems should reflect this value.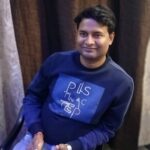 Experience: 10 year
Degree: Bachelor of Engineering ECE MBA in operation Management Certification in Molecular and Genetic Diagnostic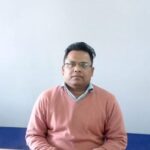 Experience: 5 to 6 year
Degree: (MBBS), MD in Microbiology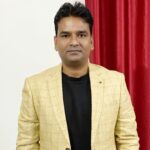 Experience: 7 year
Degree: MBBS
Ex Resident – JPN Apex Trauma Centre, AIIMS, New Delhi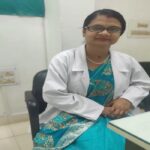 Experience: 7 year
Degree: BDS, MDS (Oral pathology and microbiology).
She has expertise in handling tissue and microscopic examination of different oral soft tissue as well as hard tissue lesion. She has approximately four years of teaching and clinical experience.